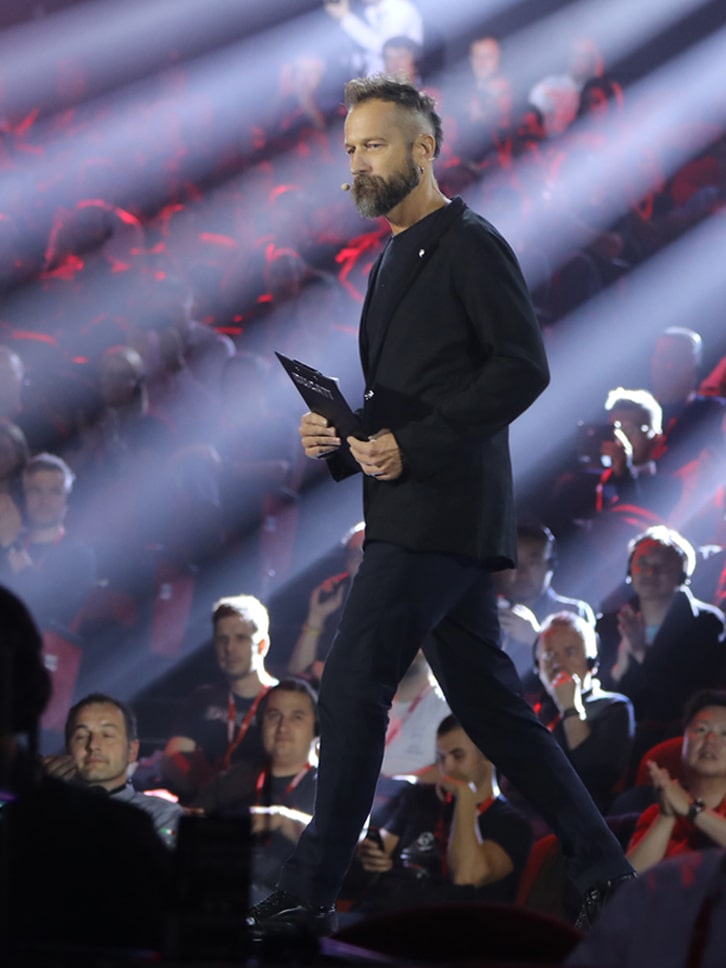 Presenter of the Ducati World Premiere 2018 at Teatro Linear Ciak (where the X-Factor TV show is usually filmed).
Ducati means family
Being able to tell the world about something I love and am proud of is one of the many advantages of my work. And Ducati is not just a motorbike, it's the expression of an emotion.
A worldwide audience, lights and cameras and me on the other side, getting more and more comfortable on stage.
It was an incredible night, everyone was brimming with anticipation to discover the new Ducati models and the technical details became one with the adrenaline running high.
Ducati is first and foremost a family, their motorbikes a labor of love and you could get all that when the CEO Claudio Domenicali introduced the new models. His emotion was palpable and Ducati lovers all over the world came to appreciate the brand even more during the event.