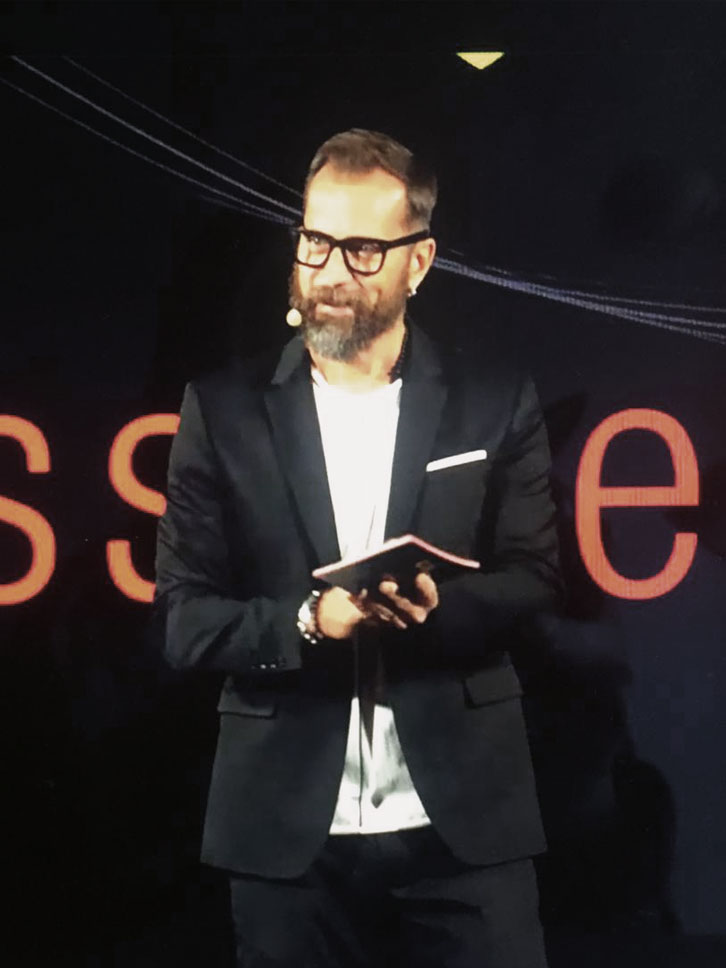 Presenter for the unveiling Ferrari SF90 event, live from Maranello.
La Ferrari
There wasn't a single best moment, it was just an amazing experience from start to finish: when they first contacted me, knowing that I would share the stage with Vicki Butler-Henderson, my arrival in Maranello, when the car appeared on stage.
Being called by Ferrari was an honor, but it also required a lot of effort. Everything was planned very carefully, down to the last minute: the details of what I would wear (agreed with Ferrari's communication manager beforehand), my English pronunciation, which had to be impeccable. Rehearsals were endless, we had to stick to the plan and the topics, all while remaining human and conveying the emotion of the moment.
Even with my heart beating fast and all the adrenaline, the event went well.
I still remember that moment, just before Vicki and I walked on stage, when she whispered to me "Do you realize that when the SF90 will be unveiled to the world, we will be the only two people next to it?".
And when the car finally appeared, amidst the lights and the music, Vicki was moved and my voice broken, but we still managed to be professional and do our job exactly as we were tasked to do it. It truly was "La Ferrari".