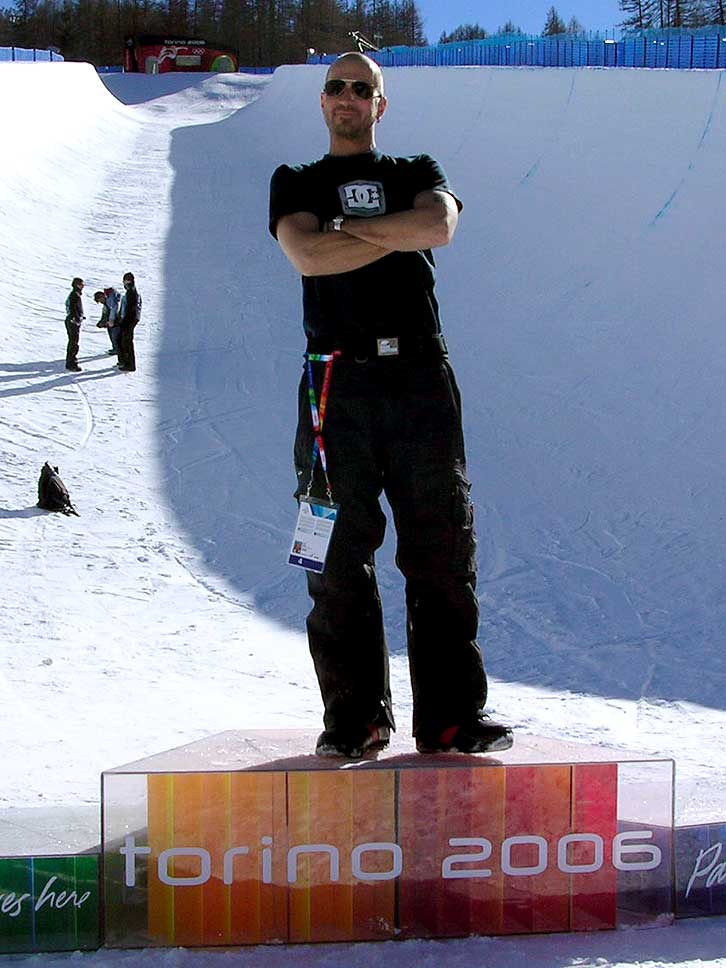 I covered all the snowboarding events at the Italian Winter Olympics.
Homecoming
I already mentioned how nothing compares to the Olympics, so you can imagine how excited I was when my country was chosen to host the Winter Games. To add to the excitement, I was then offered a role as a sports commentator and MC. I got to cover a sport I regularly practice, while my friends competed. It doesn't get better than this!
I still remember how I spent that time in Turin, my life resembled that of a rock star.
After a day on the piste, I would meet up with my dear friend Alberto Schiavon. We've shared a thousand adventures but we'd never been at the Olympics together, me behind the mic and him competing in the snowboarding events as an Olympic athlete.
We'd go to a bar in Bardonecchia, a local hangout. We would sat there, after an intense day had come to an end, sipping our beer, no words needed to describe how perfect everything was.