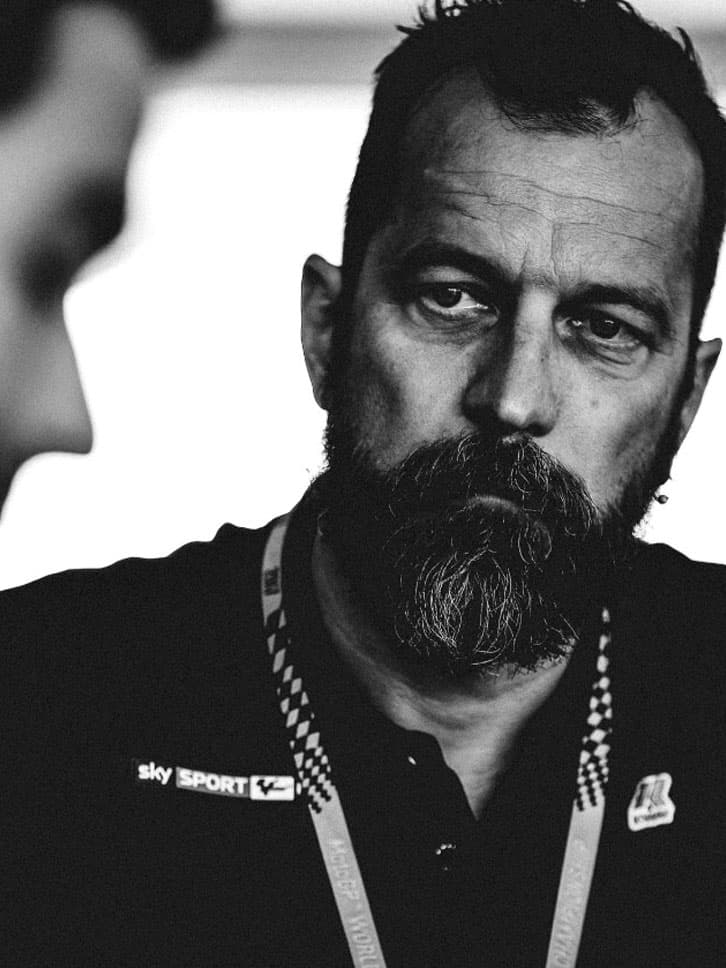 From 2014 to 2018, I covered the World Championship for Sky Sport: MotoGP, Moto2, Moto3.
Developing a signature style
The experience with Sky and the World Championship has been long and instructive. Over the years I've learned to appreciate a complex and deep world, where you create long-lasting bonds at first glance and joke even with people from very different backgrounds than yours.
These were also the years where I managed to practice and improve my style of commentary, which owes everything to the British tradition: to remain impartial, to tell the truth. To these pillars I added my vocation as a storyteller, trying to infuse emotion to what I saw, without limiting myself to a simple account of the facts.
I believe that pursuing this approach, in between rigorous formality and storytelling, even in the face of controversy, helped me push through the harder moments. It's my way. It's just me.