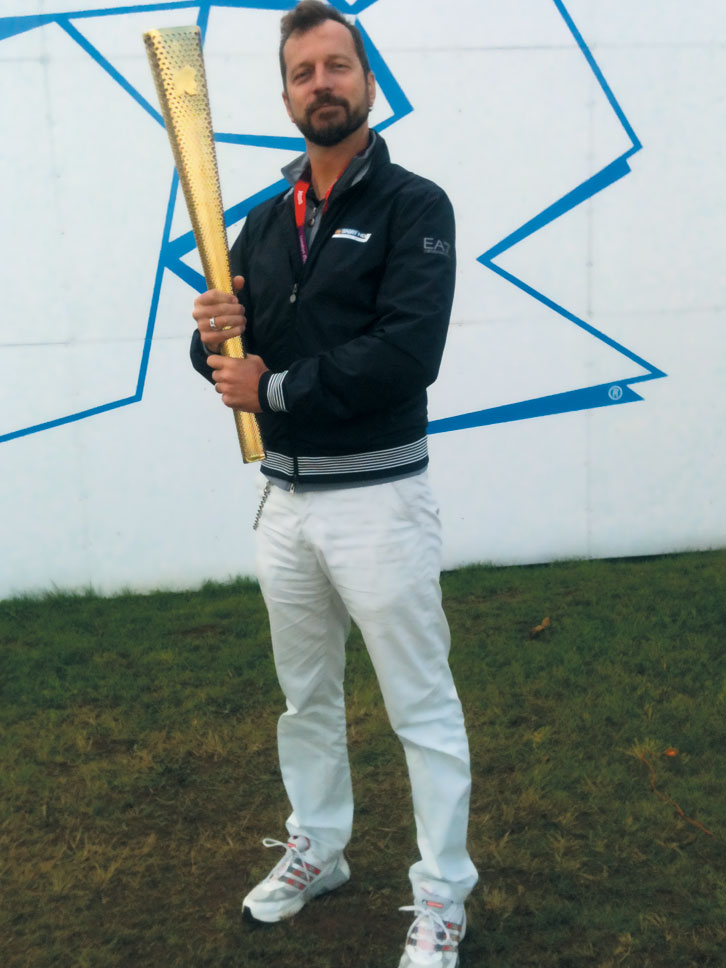 I covered five Olympics: Vancouver Winter Olympics 2010 (SkySport), Sochi Winter Olympics 2014 (SkySport), London Olympics 2012 (SkySport), Salt Lake City Olympics 2002 (Eurosport), Pyeongchang Olympics 2018 (Eurosport). Not many sportscasters can claim that their first foray into this profession took place at the Olympics, but I can. Since that first gig in Salt Lake City, I never stopped pursuing this line of work.
Nothing compares to the Olympic Games
Nothing compares to the Olympics: the emotions that this event gives to all those who take part in it are simply unmatched. Sensations that cling to your stomach and surprise you, time after time, even if you're a seasoned professional. Every single time, every competition, without exceptions.
It's strange but it wasn't at the Olympics but in Monza, at the Red Bull garage, that I finally understood what an Olympic medal meant.
I was invited there by Red Bull Racing during the Italian F1 Grand Prix and Luca Tesconi accompanied me. He won a silver medal in Men's 10m Air Rifle during the London Olympics in 2012.
The tour was very formal until they told us "you can now take pictures" and Luca took out his medal, that medal. That's when Phillip, head of Red Bull Racing media, got incredibly excited and asked to touch it. He sighed and confessed to us that no matter how many Formula 1 Championships they win, it just isn't the same as winning the Olympics.
And Red Bull had just won three F1 World Championships in a row! With Sebastian Vettel, that year, they also won the fourth.